Schedule an Appointment - Current Students
Meet Our Advisor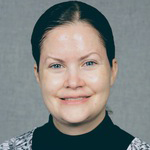 Marie Champagne
Marie is the Advisor for students within the following programs:
Advanced Studies in Teaching and Learning
Mathematics Education Leadership
Teaching Culturally & Linguistically Diverse & Exceptional Learners
Transformative Teaching
Marie Champagne brings more than a decade of experience in Higher Education to her role as the Coordinator of Student Services for the APTDIE Division. She holds a Bachelor of Arts in Education and Child Study from Smith College and a Master of Arts in Educational Technology from American University. Before coming to George Mason University, Marie served as a Program Coordinator in the School of Foreign Service at Georgetown University. Her first position in the field of education was teaching multimedia skills to students in grades PK-12 and training teachers to use technology in their classrooms.
Are you enrolled in one of our academic programs and have questions about degree requirements, class registration, or graduation? Make an appointment with your professional academic advisor below. It is strongly recommended that you set up an advising appointment with your professional academic advisor upon admission to an academic program and at least once per semester to review degree progress and plan for future semesters.

To schedule an advising appointment, click the image above or go to https://gmu.campus.eab.com to access GMU SSC Campus.
To log in:
Enter your GMU NetID and password and select Login.
Submit and confirm your password sharing preference before clicking on "Accept."
Once logged in, select the "Get Advising" button and schedule your appointment.
For questions, configuration concerns, and feedback on your user experience, please contact SSCHelp@gmu.edu.
If you encounter difficulties accessing any of the resources offered through this office, please contact Marie Champagne (mchampa4@gmu.edu) For more information about Mason's commitment to accessibility, please visit Accessibility@Mason.