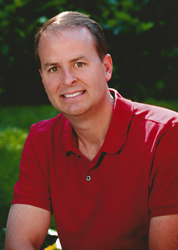 Mr. Versaw is the Chief Financial Officer and Director of Business Development of WILL Interactive, Inc., one of the most successful serious game and computer-based simulation developers in the United States. He is one of the nation's leading authorities on the advancement of serious gaming and simulation technology. A sought after speaker and motivator in education and training forums, Mr. Versaw has helped transform the way educators utilize new immersive technologies to reach their intended audiences and positively change their attitudes and behaviors. As a long-standing member of the management team of WILL Interactive, Inc., Mr. Versaw has been instrumental in the growth of the company from start-up educational technology innovator to an unquestioned leader in the serious gaming and simulation market.
As Chief Financial Officer of WILL Interactive, Mr. Versaw's responsibilities incorporate developing and monitoring long-range financial and strategic direction for the company and continuous evaluation of market trends and potential sales opportunities for the purpose of corporate growth. As Director of Business Development of WILL Interactive, his responsibilities include leadership of the business development group, supervision of all sales personnel, providing direction of all WILL marketing and distribution initiatives, oversight of company's intern program and primary relationship manager for top-tier clientele.
Prior to WILL Interactive, David was Vice President of Mergers and Acquisitions and Vice President of Capital Raising at Friedman, Billings, Ramsey & Co. (FBR), a national top ten investment banking firm. He led and/or assisted in capital raising transactions with an aggregate market value of over $7 billion as well as led the effective procurement, management and completion of buy- and sell-side merger and acquisition transactions.
Mr. Versaw is a board member of the University of Mary Washington College of Business, a board member of the Society for Applied Learning Technology (SALT) and the chair of SALT's gaming and simulation division.