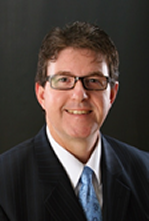 Vice President and Director, Learning & Talent Development National Security Sector
Leidos
As a thought leader in the talent management and development field, J. Keith Dunbar has a wide range of experience: from strategic human capital planning and execution to trusted advisor of senior leadership. Creating cross-boundary collaboration opportunities, he has a proven ability to transform talent development into a strategic tool enabling organizations to overcome challenges and achieve business success. He champions the development and execution of a portfolio of integrated and adaptive talent management frameworks and solutions that identify and create key strategic people capabilities.
Currently Keith serves as the Director of Learning & Talent Development within the National Security Sector at SAIC supporting over 14,000 employees. He currently leads National Security Sector efforts to align learning & talent development activities with business strategy by creating agile and adaptable leadership and people capabilities that have business impact and are key differentiators of business success. These projects include leadership development and new employee onboarding augmentation, National Security Sector Talent Council, and High Potential and Emerging Talent identification and development.
Prior to this role, Mr. Dunbar served as the Director of the Leadership Academy and Global Learning Solutions Group at DIA. There he was a key figure in revitalizing leadership development, onboarding and professional development globally within the Defense Intelligence Enterprise. While there, his teams have won a number of awards under his leadership including the 2009 CLO Magazine Learning-in-Practice Gold award for Global Learning and was recognized for a 40% increase in global learning enterprise learning capability. Mr. Dunbar retired from the U.S. Navy in 2006 after a 21 year career as a Naval Intelligence Officer.
Mr. Dunbar has been a frequent speaker and presenter at professional conferences and workshops in the areas of leadership development, enterprise learning, talent management and human capital development.
Mr. Dunbar earned his Masters of Science in Strategic Intelligence (MSSI) from the National Defense Intelligence College (NDIC) in 2008 and earned a BA in Political Science from the University of New Mexico in 1993. He is currently pursuing his Doctorate of Education through the University of Pennsylvania Chief Learning Officer (CLO) program.