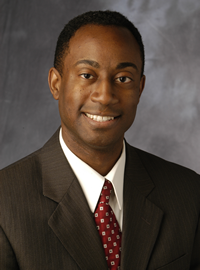 Steve Williams has spent more than fifteen years in senior management roles. He is currently employed at the Executive Leadership Council where he serves on their Leadership Team and oversees products, services, and networking for Fortune 500 CEOs, senior executives, corporate board members as well as mid-level executives and entrepreneurs. In particular, Steve is responsible for developing the company's global digital strategy with the intent of creating digital assets around leadership development for senior executives in Fortune 500 companies such as Apple, Target, PepsiCo, Exxon Mobil, Lowe's, Boeing, American Express, and Morgan Stanley.
Previously Steve was employed with the Society for Human Resource Management---the world's largest association of HR executives with more than 275,000 members globally---where he served as the Director of E-Media Innovations and Business Development. Steve oversaw a broad range of operations including activities such as global e-learning, webinars, virtual conferences, and other multimedia services. Steve was responsible for launching SHRM's new virtual conference business.
His passion, areas of interest and expertise involve identifying and implementing new web-based revenue-generating products and services while expanding existing revenue streams. Steve has been tapped by organizations to serve as a spokesperson on various business practices, and has appeared in several media outlets such as the Wall Street Journal, the Associated Press, the Washington Post, the New York Times, and several television news stations.