International Baccalaureate (IB) in Teaching and Learning - Concentration in Curriculum and Instruction Graduate Certificate
An International Baccalaureate certificate gives you a rich and in depth learning experience, ongoing professional development and the flexibility to follow a learning model that best fits your career path.
This 15-credit Curriculum and Instruction Graduate Certificate with a concentration in International Baccalaureate (IB) in Teaching and Learning provides advanced professional development for teachers on the philosophy, elements, and assessments of the Primary Years Programme (PYP), Middle Years Programme (MYP), and Diploma Programme (DP). The coursework focuses on the theory, pedagogy, and research under-girding the International Baccalaureate programs.
This graduate certificate may be pursued on a part-time or full-time basis.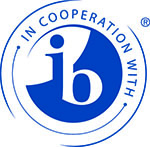 Note: Students must earn grades of B or higher in all coursework. Upon completion of this graduate certificate, teachers may apply to the International Baccalaureate (IB) organization for the IB certificate in teaching and learning. Students who also complete the M.Ed. in Curriculum and Instruction with a concentration in Teaching Culturally and Linguistically Diverse and Exception Learners or the concentration in Advanced Studies in Teaching and Learning may apply to the IB for the IB advanced certificate in teaching and learning research.
Total: 15 credits
Licensure Disclosure
This program has been identified by George Mason University as one that may lead to a career requiring professional licensure/certification. Federal regulations require Mason to disclose information as to whether this program meets/does not meet the educational requirements for licensure/certification in your state, or whether such a determination has not been made. Please consult our Licensure Disclosure Tool for the disclosure statement specific to your desired state/program combination.
George Mason University will verify completion of the requirements of a Virginia Department of Education (VDOE) state-approved preparation program at the graduate or undergraduate level. Such verification does not guarantee the issuance of a Virginia Collegiate Professional, Postgraduate Professional, or Pupil Personnel license from the Commonwealth of Virginia. It is solely the student's responsibility to comply with all requirements for licensure by the Commonwealth. Under Virginia law, a social security number is required for licensure.