Professional Development School Network
Skip local navigation
Praxis Workshops
Let us help you prepare for Praxis testing. We offer workshops throughout the year.
The Mason Elementary PDS Network is comprised of elementary schools in Arlington County, Fairfax County, Loudoun County, Manassas City, Manassas Park, and Prince William County.
Together we focus on our shared responsibility for teacher preparation, K-12 faculty development, enhanced PK-6 student learning and inquiry driven professional development. Schools engage in this collaborative work through three pathways to participation: Partner Schools, Clinical Practice Schools, and Collaborative Inquiry Schools.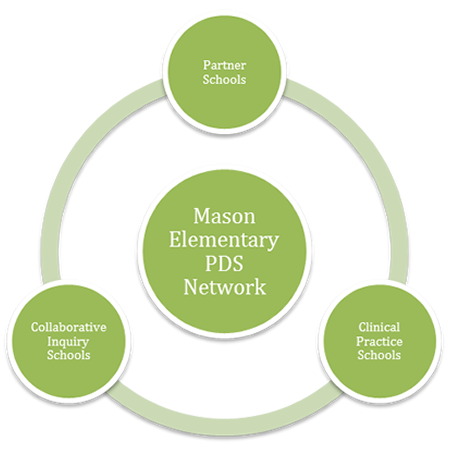 Collaborative Inquiry Schools
Clinical Practice Schools