Celebrating National School Counselor Week 2020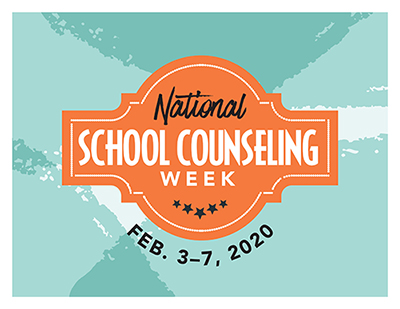 On Thursday, February 6th, 2020, the George Mason University Counseling master's program students enjoyed hot chocolate and snacks in celebration of National School Counseling Week 2020 (NSCW2020). Counseling faculty members Dr. Shekila Melchior, Dr. Sam Steen, and Dr. Tori Stone greeted the students and discussed their shared appreciation and experiences in the school counseling field. The students said it was a wonderful way to connect with the faculty and their colleagues outside of the classroom to build community within the program.
National School Counseling Week is an annual event that provides an opportunity for advocates of the profession to focus public attention on the unique contribution of school counselors within U.S. school systems. The week is sponsored by the American School Counselor Association (ASCA) and highlights the tremendous impact school counselors can have in helping students achieve success and plan for a career.
"School counselors work with all students to remove barriers to learning by addressing students' academic concerns, postsecondary options and social/emotional skills," said Kwok-Sze Wong, Ed.D., ASCA executive director. "School counseling programs help to increase student achievement and provide a much-needed resource for students, parents, teachers and administrators. School counselors are integral to student success."
The ASCA developed various materials and documents that school counselors and their supporters could use to promote the celebrations and calls to action. Each day of the week, from February 3rd to the 7th, had a specific focus. Monday was "Take a picture/video with the NSCW2020 sign. The focus on Tuesday was, "Lend a Helping Hand" and Wednesday was "Offer Encouragement". Thursday was dedicated to showing appreciation and Friday's theme was "Be the Change in the World". More than 100,000 school counselors nationwide participated in the week's festivities.
This week followed the recent Legislation Day 2020 where school counseling advocates traveled to Capitol Hill to lobby for lower student/counselor ratios in Virginia's schools and for comprehensive school counseling programs statewide.
In addition to Thursday's celebration, the Counseling program faculty assembled gift bags, which will be provided to the program's school counseling practicum and internship site supervisors to show appreciation for their support of the GMU Master's program and its students.
For additional information about the National School Counseling Week or the American School Counselor Association, click here.