All health and physical education majors are encouraged to meet with their advisor each semester.  If you want to learn how to become a health and physical education teacher, please schedule an appointment today!
Your Academic Advisor is Linda Krout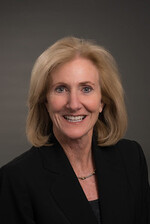 Email: lkrout@gmu.edu
Phone: 703-993-2096
Office: Fairfax Campus - Recreation Athletic Complex, ROTC Suite across from Room 2109

Prospective Students
Please visit this page for more information.
Orientation Advising
Please review this PowerPoint for more information on the Health and Physical Education program.
Schedule an Appointment to meet with Mrs. Krout
Sign into Navigate Mason with your Mason credentials. (If you are a prospective student click here for your instructions.)
Click on Get Assistance.
Select Academic Advising.
Select College of Education and Human Development.
Select Health & Physical Education.
Select College of Education and Human Development from the office pulldown menu.
Select Linda Krout as your advisor.
Identify an open meeting time and click Next to confirm your appointment.

If you are 10 minutes late or arrive at the wrong location, your appointment will be canceled and you will have to reschedule. Please make sure you are aware of the time and location when scheduling an appointment. 
If you need to cancel your appointment, please do so as soon as possible (24 hours minimum notice appreciated) so we may offer that time to another student.
Advising Resources:
*Remember that the year your major is declared becomes the catalog year that you follow for coursework requirements.
PRAXIS and VCLA Help:
PRAXIS Preparation Workshops are provided through the School of Education; email: oes@gmu.edu.
See PRAXIS II content knowledge (5857) preparation materials 
VCLA Online Course and Practice Tests – see Advisor for Mason Student Instruction Sheet
Praxis II Content Knowledge Health and Physical Education Practice Tests on Canvas – see Advisor to Register