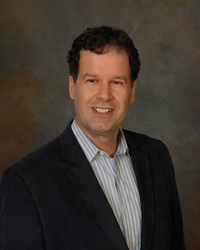 Senior Investment Director
Center for Innovative Technology
Marco leads CIT's GAP Fund investment operations including direction of the Tech, BioLife as well as the Commonwealth Energy Fund. In addition, he is founder and Chairman of Exoventure Associates, LLC (Exo) a venture capital management firm serving leading innovation and institutional investment partners since 2003. He has invested in over 60 seed and early-stage technology companies throughout his career and has held leadership roles with funds recognized by Entrepreneur Magazine's Annual VC100 list since 2002. Marco serves as Fund Advisor to the Center for Innovative Technology (CIT) since inception of the GAP Funds in 2004. Marco was a 2008 grant winner with the National Science Foundation (NSF) where he developed a knowledge management framework for tech startups. He has lead teams that built entrepreneurial learning apps for the iPhone and Android OS as well.
Since 2008, Marco has been engaged to perform extensive training and mentoring of entrepreneurs in Russia and former Soviet states including Georgia, Ukraine, Armenia, Azerbeijan as well as leading Central Asian countries. He and colleagues at Exo continue to lead business plan competitions abroad including award of grants and cash prizes abroad. In this capacity, Exo has reviewed many hundreds of applications across a wide array of sectors for consideration.
Prior to Exo, Marco was founder of Monumental Venture Partners, LLC (MVP) making investments in security, information technology, telecommunications, software and medical devices sectors. MVP produced acquisitions of portfolio companies to Dolby Labs and Level 3 Communications. Before MVP, he launched New Ventures, MCI's venture capital unit until the company's acquisition in 1998. Prior to venture capital, Marco served Fortune 500, Federal and emerging market clients in Indonesia, Czech Republic, and Mexico while with Booz Allen & Hamilton, Inc. He began his career as an engineer at the Johnson Space Center training astronauts and flight controllers. Marco holds an MBA from The George Washington University and a BSEE from the University of New Mexico and is fluent in written and spoken Spanish. He has held past membership with the National Venture Capital Association, the Community Development Venture Capital Alliance and the Mid Atlantic Venture Association and has also worked with the National Association of Seed and Venture Funds. Marco has lectured at George Washington University, MIT, Georgetown, University of Maryland, University of Virginia and other notable institutions.