Education, PhD - Specialization in Literacy(ies), Culture, and Reading
Skip local navigation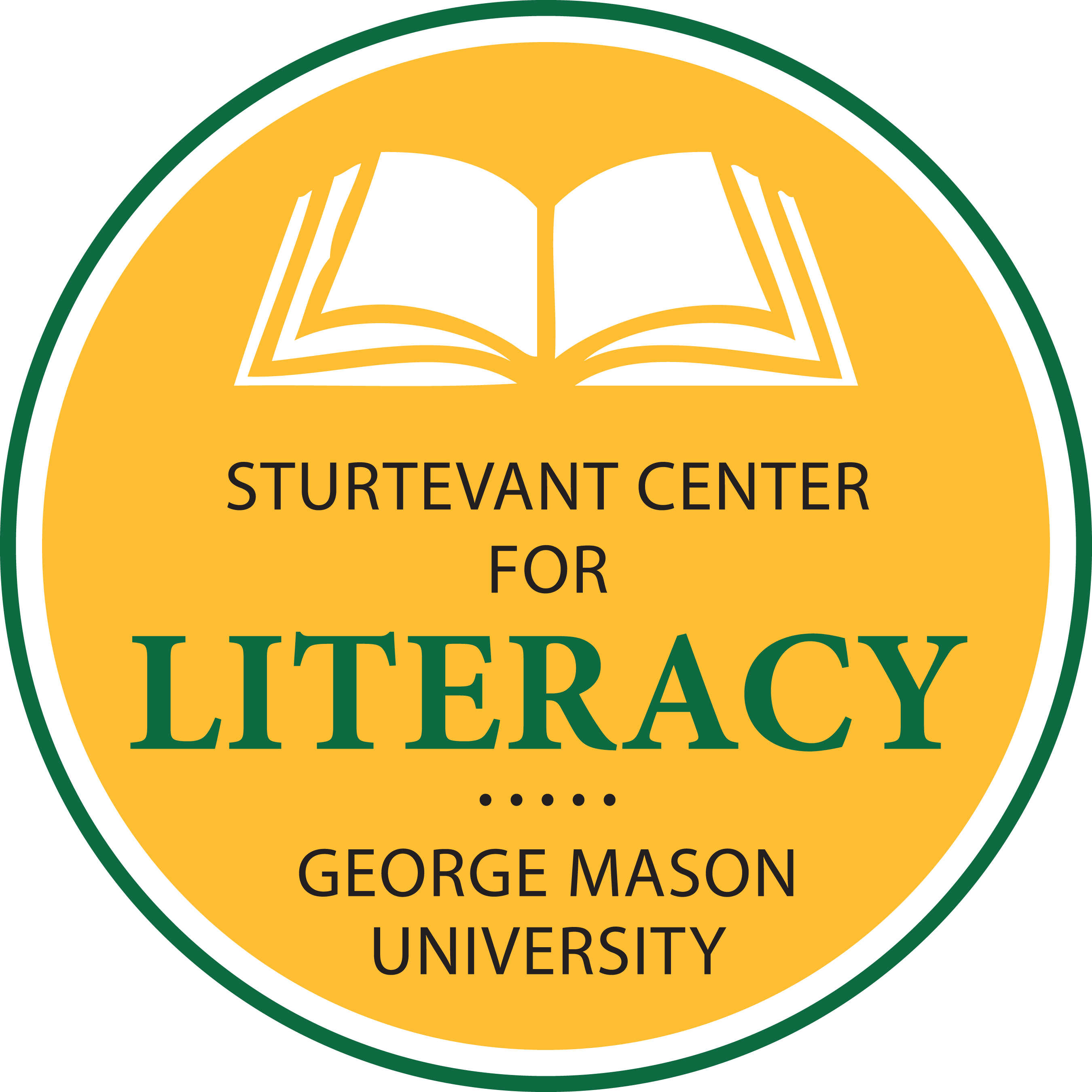 Tuition Discounts
for graduate students!
Virginia educators
Discount is 15% off the university's approved rate
CEHD out-of-state students
Discount is approximately 45% off the university's approved rate
The Literacy(ies), Culture, and Reading specialization prepares scholars for careers in research and teaching at colleges and universities as well as roles in public policy and school leadership.
What Will You Learn?
The specialization features course work and applied internships that enable you to learn:
Theory and research in reading and literacy across the developmental spectrum
Foundational knowledge about literacy teaching and learning at all levels
Research methodologies to address a variety of literacy topics
Specialized knowledge in literacy related to your area of interest
How Will You Learn?
Your advisor will guide your doctoral experience by supplementing course work with professional experiences, including:
Attending and/or presenting at professional conferences
Graduate Research assistantships or internships
Independent study
Teaching and/or co-teaching
Writing, editing, and reviewing for scholarly journals
Where Can This Degree Take You?
Graduates of this program work to improve literacy education and public policy while advancing the global conversation on the topic of literacy. They hold professional positions such as:
Academic faculty at postsecondary institutions
Consultants with private companies, education and research think tanks, and NGOs
Curriculum leaders in major K-12 school districts
Literacy policy analysts for the National Education Association
Research fellows at the Fulbright Institute
Senior researchers at the American Institutes for Research
Who Will You Work With?
Faculty in the Literacy(ies), Culture, and Reading specialization have research interests spanning teachers' beliefs, literacy coaching, teacher education, professional development, adolescent literacy best practices, social equity through science education, adaptive teaching, digitally supported reading and writing, urban teacher education, social justice education, elementary students and fiction reading, and coding literacy. They have served as president of the Association of Literacy Educators and Researchers, led international literacy education boards, published dozens of articles and books, served as educational consultants at school systems at home and overseas, garnered numerous awards for literacy learning research, and been awarded millions in research grants from the National Department of Education.
Program Structure
The program requires a minimum of 85 credits of study beyond the baccalaureate degree or a minimum of 55 credits beyond the master's degree. However, an individual's program typically requires 10 more credits depending on the person's goals, program requirements, and previous preparation. For both full-time and part-time students enrolled in doctoral programs, whether entry is post-baccalaureate or post-master's, the total time to degree will not exceed nine (9) calendar years from the time of first enrollment in the program as a doctoral student. Doctoral students are expected to progress steadily toward their degree and to advance to candidacy within no more than six (6) years. Students who do not meet published time limits because of compelling circumstances beyond their control may request an exception to this policy by petitioning their dean for a single extension of one calendar year prior to the expiration of the time limit. 
Course Work
General Culture (3 credits)
EDUC 800: Ways of Knowing (3 credits) ( OR EFHP860. EFHP 860 is for Kinesiology concentration students only. Other students should select EDUC 800. Course should be taken 1st semester.)
Research Methods (15 credits)
Literacy Specialization Courses (18 credits)
Secondary Emphasis (18 credits)
Students have a number of options for secondary concentrations including concentrations within the School of Education, within other George Mason University departments, interdisciplinary concentrations, or using the master's degree as part of the secondary concentration requirements.
Dissertation (12 credits)
Portfolio
Students complete an educational portfolio as part of the requirement of the Ph.D. program. The portfolio is an organized, selective collection of documents designed to facilitate a student's academic and professional development, and to provide a basis for evaluation of degree progress. The portfolio represents the scope and depth of a student's goals, plans, and accomplishments in coursework, independent study, research, internships, and other advanced learning activities. The portfolio thus provides both a vehicle for self-reflection and a comprehensive record of a doctoral student's experiences and ongoing progress toward academic and professional goals.
Licensure Disclosure
This program has been identified by George Mason University as one that may lead to a career requiring professional licensure/certification. Federal regulations require Mason to disclose information as to whether this program meets/does not meet the educational requirements for licensure/certification in your state, or whether such a determination has not been made. Please consult our Licensure Disclosure Tool for the disclosure statement specific to your desired state/program combination.
George Mason University will verify completion of the requirements of a Virginia Department of Education (VDOE) state-approved preparation program at the graduate or undergraduate level. Such verification does not guarantee the issuance of a Virginia Collegiate Professional, Postgraduate Professional, or Pupil Personnel license from the Commonwealth of Virginia. It is solely the student's responsibility to comply with all requirements for licensure by the Commonwealth. Under Virginia law, a social security number is required for licensure.